About Us
Company History - Management Team - Careers
---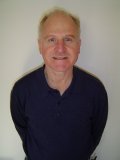 Ira Goldberg, President
Mr. Goldberg founded Bomanite of NJ, Inc. in 1984 (now Beyond Concrete) and became the Bomanite Licensed contractor for 3 counties in Central NJ. Under his leadership, the company has grown to service the entire state of NJ, all five boroughs of NYC, Long Island and Eastern PA. Known throughout the worldwide Bomanite organization as a specialty concrete guru, Ira is the leading force behind the advances in products and application techniques for Beyond Concrete. Prior to starting this company, Mr. Goldberg was the President of Alberg Custom Contracting, a general contractor with projects ranging from kitchen and bath home improvements to strip center ground-up construction and retail fitouts.
Ira has served as the Chairman for the Bomanite International Society and currently serves as the permanent Treasurer. He also is actively involved with the Marketing Committee of the NJCAA. Mr. Goldberg regularly presents an AIA accredited seminar on Architectural Concrete. He has a B.A. from Brooklyn College.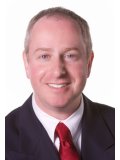 Brian D. Goldberg, General Manager
Mr. Goldberg first stamped concrete for his father's company when he was 12 years old! In 2002, he began working with the company as a management consultant, coming aboard as the General Manager in 2004. Prior to Beyond Concrete, Brian worked for companies as large as the Southern California Gas Company and Lucent Technologies. He sharpened his corporate development skills with several internet startups in roles ranging from Cryptographic Engineer to President.
At Beyond Concrete, he is in charge of operations and corporate strategy. Brian serves as the webmaster and Secretary for the Bomanite International Society. He also owns SpecCon Products, a specialty concrete products distributor. Mr. Goldberg holds a B.S. in Computer Science and Engineering from UCLA.

---
Go To Beyond Concrete's Home Page